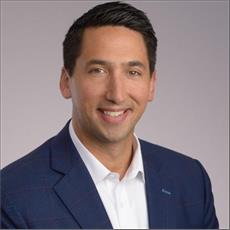 Christopher J. Metkiff
Senior Vice President
RICP®, AIF®
Biography
Chris believes that achieving financial success does not always simplify life. In fact, affluence may increase the complexity of the decision-making process. The greater one's wealth, the more time and knowledge must be invested in maintaining its growth, protection and ultimate distribution.
Chris has found that we are often exposed to generalized advice, which isn't always appropriate for the individual. He believes the ideal solution is a wealth management firm that can help define and achieve each client's unique, long-term goals through a comprehensive, holistic program of investments, tax planning strategies, asset allocation, risk management, insurance, retirement planning and estate planning.
Chris and his team help provide that solution in an independent, objective and integrated fashion. A single-source wealth management firm for successful executives, affluent individuals, and business owners, Chris provides oversight and strategic management of every aspect of his clients` financial lives. For corporate clients, Chris and the team advise them on benefit programs and qualified plans for their employees, including customized carve-out programs for senior executives.
Chris graduated from the University of Delaware with a Bachelor of Arts in Mathematics in 2006. While attending the University, he played varsity basketball for the Fighting Blue Hens. Upon graduation, Chris launched his financial services career and soon thereafter became involved in leadership, recruiting and mentoring new associates.
Chris supports his industry and community through active involvement with his Church, Board positions with University of Delaware Financial Planning Major, Bayada Delaware and Delaware Futures.
Chris and his wife, Kristen, reside in Hockessin, DE and have three children, Stella, Luca and Elise.
Education
University of Delaware (2002-2006)
Focus Areas
Insurance Strategies
Investment Strategies (Reg. Reps Only)
Retirement Income Planning
Estate Planning
Risk Management Strategies
College Funding Strategies
Business Owners
Languages