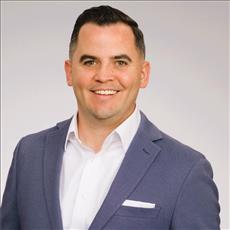 Samuel (Sam) Christie
Financial Services Professional
Biography
Go out in the world and do well. But more importantly, go out in the world and do good! - Minor Myers, Jr.
More than just a quote, these are words to live by for Sam Christie as he is dedicated to making a difference in people's lives, both personally and professionally. Committed to building long-term relationships with his clients, Sam prides himself in getting to know each client so that he can understand their specific needs and what matters most to them. He is passionate about educating his clients and helping them to understand the "why" behind their financial strategy. Drawing on his knowledge, experience, and world-class tools, Sam strives to empower his clients so they can achieve confidence and financial wellbeing.
When he's not focused on his practice, Sam is focused on serving the community. He volunteers his time at the Philadelphia Ronald McDonald House (RMDH), where he serves meals and shuttles residents to and from the Children's Hospital of Philadelphia. But giving his time just isn't enough for him, as Sam works feverishly throughout the year raising awareness and funds for RMDH. In 2018, the MassMutual Foundation recognized Sam's efforts and provided the RMDH with a $10,000 grant on behalf of Sam's volunteer efforts. He was also awarded the Next Generation of Givers Award by the Philadelphia Inquirer, in recognition of his passion and commitment.
Sam earned his Bachelor of Science in Business Administration and Management, Marketing from Widener University, all while playing varsity baseball for The Pride. He was born and raised in Delaware County and is a proud graduate of Monsignor Bonner High School.
Focus Areas
Insurance Strategies
Investment Strategies (Reg. Reps Only)
Retirement Income Planning
College Funding Strategies
Business Succession Planning
Business Owners
Estate Planning
Languages