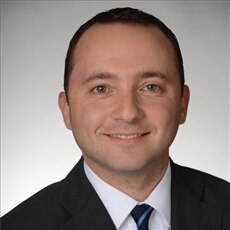 Andrew Starfield
Financial Planner
CFBS, ChFC®
Biography
Andy specializes in Risk & Wealth Management Planning focusing on helping small business owners to protect their most important assets, accumulate wealth and make sound financial decisions for their futures. He has a national practice that is
dedicated to helping SBA lenders and their borrowers, to secure the life and disability insurance needed for their loans.
Leveraging MassMutual's QuickCloseSM* program, Andy is able to help in satisfying these requirements quickly and compliantly, mitigating the risk of delay for closing. Andy worked as a business development officer for an SBA lender prior to beginning his career in the financial services industry in 2009. He is dedicated to his craft, having earned his Chartered Financial Consultant (ChFC) and Certified Family Business (CFBS) designations from the American College of Financial Services.
Focus Areas
Insurance Strategies
Business Owners
Investment Strategies (Reg. Reps Only)
Retirement Income Planning
Retirement Strategies
Business Succession Planning
Estate Planning
Languages